Earlier today (8th May 2020), Sensor Tower, a known analytics firm, published a new report, which detailed the rankings of the top Chinese mobile game publishers. The rankings also analyzed both Apple App Store and Google Play Store revenue for the month of April 2020.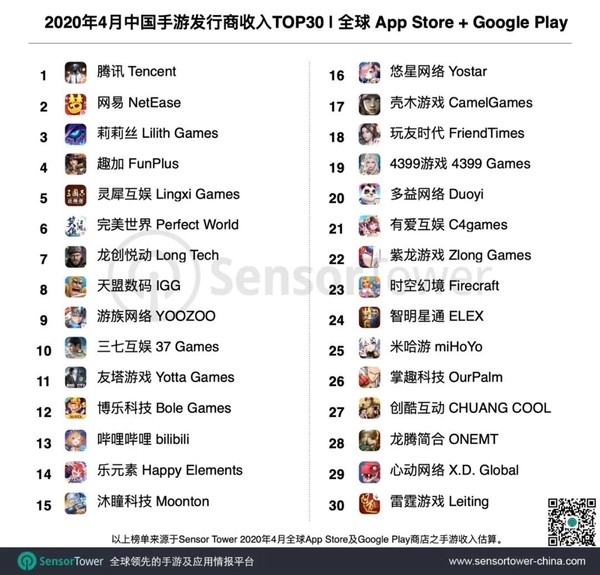 In the report, the global App Store and Google Play's mobile game revenue ranked 30 of the top Chinese game publishers. According to the data, these publishers raked in more than 1.74 billion US Dollars just in the month of April. This marks a record high increase of 14 percent over March 2020 and accounts for 27.5 percent of the total current global mobile game market's revenue.
Looking at the list, Tencent Games leads the Chinese mobile gaming publisher rankings. This arrives as no surprise as the video game publisher is behind many massively popular games and has also been successful in many countries apart from China through games like PUBG Mobile (which is a great hit in the global market). Other notable names in the lists include NetEase that comes in second followed by Lilith Games and FunPlus at third and fourth spots respectively.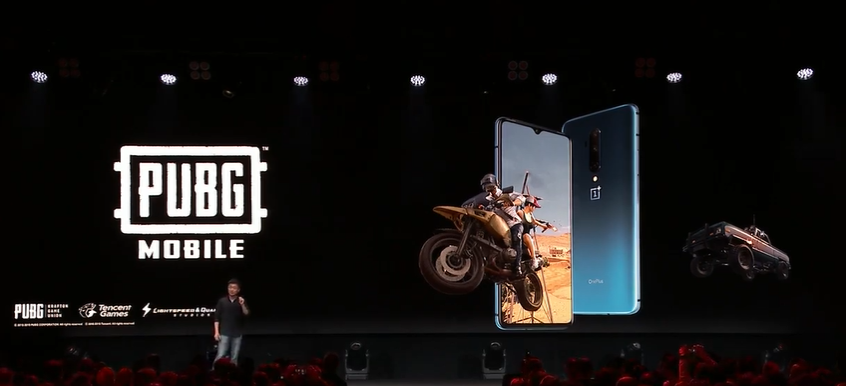 The mobile gaming market has been seeing a rise in recent years and is currently booming, thanks in part due to the ongoing Coronavirus pandemic. The viral outbreak has led many people to be confined in their homes playing video games, especially on their smartphones to pass the time. Thus, the period has helped various Chinese mobile game publishers, 36 of which can even be found in the top 100 mobile game publishers that brought in the highest revenue.
(Source)
ALWAYS BE THE FIRST TO KNOW – FOLLOW US!