Paul Pogba remains Real Madrid's dream target despite the price.
Last summer, Real Madrid manager Zinedine Zidane pushed the team to sign Paul Pogba from Manchester United, but the Red Devils didn't feel like they had to make a sale. So they asked for an exorbitant amount of money in excess of 150 million euros, despite Pogba's seeming desire to join forces with Zidane.
Pogba's 2019-2020 season at United was derailed by injuries, as United continued to struggle. They have made smarter moves since, including the signing of attacking midfielder Bruno Fernandes (a one-time Real Madrid transfer target), but they simply didn't do enough to support their record signing.
Now, Pogba seems likely to leave United this summer, with Juventus and Madrid looking like the most logical landing spots. At one point, it seemed like Pogba would close in on a dream move to the Santiago Bernabeu.
More from The Real Champs
Last month, Marco Ruiz of AS wrote that Real Madrid could get Pogba for less than 100 million euros, which is a fair deal and represents the reduction of prices during the COVID-19 pandemic.
The problem is that Pogba is still too expensive for Real, even at a discounted rate.
For starters, even 80 million euros is an incredible sum of money to spend during a pandemic, and teams don't know what the market will look like.
La Liga hasn't returned either, so Real Madrid would be irresponsible to negotiate for any player until they have a better understanding of their long-term financial situation.
And unlike, say, Barcelona or Juventus, Real are careful with their money in spite of their impressive financial power.
Furthermore, Pogba's wages are high, and Real already have to worry about selling Gareth Bale to clear out their wage budget. Bale likely won't find many suitors, as Los Blancos may have to bank on an overly-ambitious Newcastle signing the Wales international. How much of a chance is there of that happening?
Finally, just about no team is going to spend 80-100 million euros on a single player; it would be ridiculous to spend 50 million euros, even. So what's going to happen? Player swaps. Manchester United could accept the likes of Adrien Rabiot or Aaron Ramsey from Juventus in a swap deal for Juventus, but who do Real Madrid have to offer? Gareth Bale? James Rodriguez?
Real don't have as many players who would interest United in a swap deal. Fernandes has made James redundant. Bale honestly isn't good enough and is too old to push young, talented wide forwards at United, and the Red Devils have eyes on superstar Jadon Sancho.
So Juventus have another advantage there. They can reduce the amount of cash they'd have to pay to Juve for Pogba by adding Ramsey, Rabiot, or maybe even a combination of players.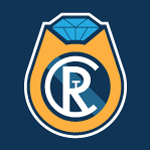 Want your voice heard? Join the The Real Champs team!
Los Blancos don't have that same opportunity, and many of their players are more valuable to them than Pogba. Thus, 100 million euros in total value for Pogba could be relatively more expensive to Real than Juve, and that's not including the salary impact.