The Daily Star revealed that Alexandre Lacazette used laughing gas during lockdown. If true, the story matters for the future of the Arsenal striker.
On Saturday, The Daily Star reported that Alexandre Lacazette had taken Nitrous Oxide during lockdown. The report claimed that Lacazette inhaled balloons filled with 'laughing gas' and includes a video of the Arsenal striker that he sent to friends.
In the video, which the Daily Star has seen, Lacazette said, "at home, chilling and doing balloons."
More from Pain in the Arsenal
The incident comes following an August 2018 party in which Lacazette, Mesut Ozil, Pierre-Emerick Aubameyang and Matteo Guendouzi were seen inhaling nitrous oxide at a 'wild champagne and vodka party'. Arsenal warned Lacazette and the group following the night out. Now Lacazette has ignored that warning.
Some may shrug this story off as meaningless. Lacazette is a long-term starter, an experienced player. He has rarely been a problem character in the dressing room before. He is hugely popular at the club. And he works hard when in training and on the pitch. His attitude has rarely been questioned. It is not as if Lacazette will be playing any time soon either. Premier League action has been postponed until mid-June at the earliest. But, if true, it does matter and it will have an impact on those in the squad.
Arsenal were contacted for comment on the story but denied. Per Charles Watts of Goal, they later said, "This is a private matter which we are taking seriously. It will be handled internally." And Arsenal should take it seriously.
Lacazette is one of the leading individuals in the squad. How he behaves will dictate the culture of the dressing room. Younger players, new signings, those that have not been at the club for as long or hold as important a role will follow his actions.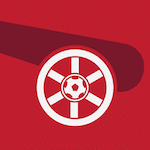 Want your voice heard? Join the Pain In The Arsenal team!
That does not mean the squad will be full of drug abusers. It barely means that Lacazette is. Publicly, at least, he has inhaled laughing gas just twice in a little under two years. That is hardly disastrous. However, is this committing fully to be the best player that you can be?
Mikel Arteta has made it quite clear that he wants full commitment from the players. It is one of his famous 'non-negotiables'. Any player that does not abide by his expectations will not play. You cannot say that Lacazette is behaving in a manner that Arteta would want or expect.
This sets a culture. You might not think it, but these actions will impact the dressing room. Players will act differently as a result. And that is hugely important.