David Luiz could leave Arsenal this summer at the end of his contract. However, despite the criticism, the club has handled the situation perfectly.
On Wednesday, it was reported by Sky Sports that David Luiz could leave Arsenal this summer as he only signed a one-year deal last summer, not the reported two-year deal that many believed. Luiz arrived at the club in an £8 million deal from Chelsea as a stop-gap centre-back solution. Including his wages, the Gunners would have invested almost £15 million for one year's service.
As a result, many have criticised Arsenal's decision. Amid a rebuilding, they view this as wasted cash that could have been better served by investing in younger players who offer more long-term production and value. Luiz turned 33 in late-April. However, in reality, the club has managed this situation perfectly.
More from Pain in the Arsenal
It starts with the contract. While Luiz might not have signed a two-year deal, per football.london and others, he did sign a one-year contract with a one-year club extension. The confusion comes because that extension has not yet been exercised, leaving Luiz free to leave this summer until it is.
Not only is this a smarter move than just signing him to a one-year deal; it shows greater financial awareness than signing him to the two-year deal that many believed he was signed to initially. This deal provides Arsenal both the security of tying Luiz down for two years, which was the initially planned timeframe for his stay at the club, and the flexibility to leave after a year if his performances were not up to standard, which, given his age and error-prone style, was highly plausible.
In fact, if you are going to sign a player like Luiz to a contract, this is the perfect contract to sign him to. Consider the mess that Arsenal are currently in with Sokratis, who signed a three-year deal that pays him £90,000 per week. Had this been a two-year deal with a third year as a club option they would be able to get out from underneath. Now, they are stuck with a potentially eighth-choice centre-back earning high-level starter money.
Some have questioned signing Luiz entirely. The team was in a rebuilding phase under Unai Emery. Adding a 30-something centre-back did not really fit with that plan. However, prior to his signing, Emery was set to have the following centre-backs available: Rob Holding, who would not return from an ACL tear until October and has not been fit all year, Calum Chambers, who later tore his ACL and played in midfield the previous season, Sokratis, the error-strewn Shkodran Mustafi who the club desperately attempted to offload that summer, Dinos Mavropanos, a complete unknown who also couldn't get or then stay fit.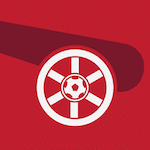 Want your voice heard? Join the Pain In The Arsenal team!
While it was important to build towards the long-term future, Arsenal also had a chance to reclaim Champions League status. They signed what they thought was an elite winger and left-back, two major positions of need, added Dani Ceballos as an inventive Aaron Ramsey replacement. The expectation was that this team could finish in the top four. They just needed a centre-back, and after Laurent Koscielny's antics, they needed an experienced who was immediately available and cheap. Luiz ticked all those boxes.
If Luiz does leave after one season, the near £15 million investment in him is frustrating, and does not reflect well on a club needing to be extremely efficient with its spending. However, should that be the case, it would stem not from their handling of the Luiz situation but from the ghastly wages they handed Sokratis and Mustafi and their inability to offload other centre-backs.
Arsenal now have eight centre-backs on the books heading into next year. With a desperate need to cut the wage bill, offloading at least two seems inevitable. Bar Saliba, Luiz is likely the least wanted candidate to be cut from the squad. But because of the mismanagement of other players, he might end up being the fall guy.
If you want to blame the club for their ill decision-making, there is plenty of blame to go around. But the David Luiz situation is not one of them.