COVID-19 has ripped through the Premier League and will hugely impact teams the league over. Despite that, here are three ways it might actually help Arsenal.
The COVID-19 global pandemic has left football clubs around the world reeling. Matches have been postponed, seasons cancelled, revenues cratered, and clubs will fall. Arsenal have also been impacted by the crisis hugely. They rely heavily on matchday revenue. Their finances were already tight and are now in dire straits. They face huge losses if fans cannot attend matches next season, which is highly likely. Despite these issues, however, there are some positives for the Gunners.
Here are three ways in which they might actually benefit from the crisis, especially in relation to their rivals.
3. The players are now fit
Prior to the current hiatus, Arsenal faced a 10-game league stretch that was set to define not just their season but the beginnings of the Mikel Arteta era. As Unai Emery experienced after his first season, failing to qualify for the Champions League is disastrous. Arteta needed a strong finish to the year to kickstart his rebuild.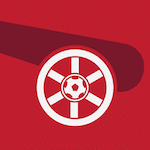 Want your voice heard? Join the Pain In The Arsenal team!
He was set to conduct those crucial games without Lucas Torreira, Hector Bellerin playing through a groin problem that limited his efficacy, and Kieran Tierney only just returning to training. Instead, all three have overcome their injury problems are now fully fit as Arteta gears his team towards one final push.
Of course, other rivals have benefitted from this delay, too. Manchester United welcome Marcus Rashford back into the fold. Spurs will have Harry Kane and Son Heung-min available. All three were touch-and-go to miss the remainder of the year. Nevertheless, Arteta now has three key players back in action and at full fitness that he did not previously have at his disposal. Whichever way you slice it, that is a positive.