In Arsenal's friendly win over Charlton on Saturday, Mikel Arteta started a number of players who, until then, hadn't featured much during his tenure. Here are three who were offered a ray of hope by their selection.
Favouritism: a word that characterized the managerial careers of Arsene Wenger and Unai Emery. They both encountered trouble when it came to picking favourites, a trouble current Arsenal head coach, Mikel Arteta, doesn't seem to have in spades, as exemplified by the friendly match against Charlton.
Wenger and Emery each had players who they held in the highest esteem, and who they would consistently trust to win them matches, whether or not that trust was actually rewarded with results. Often, it wasn't. Arteta has made no secret that some players at the club are in his favour and some are out of it, but he started many of the out-of-favour players in a warm-up friendly against Charlton on Saturday, a move that brings hope to those players.
Here are three players that Saturday's friendly offered a ray of hope to.
3. Reiss Nelson
Reiss Nelson has sometimes looked bereft of ideas and confidence under Arteta, and while he shows flashes of brilliance, they've been dulled by a lack of match fitness and an odd pallor of uncaring that seems to linger in his game.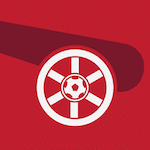 Want your voice heard? Join the Pain In The Arsenal team!
From the limited action we have seen, in the friendly, he looked fresh, but more importantly, he looked hungry. Although his play wasn't rewarded with a goal, a majority of his game contributions were very positive, something we haven't seen from him in a while. He looked sharp when dribbling with the ball and his passing was precise. It was a welcome change from the Nelson of February.
For the first time, Nelson looked like a player who could challenge Nicolas Pepe, something many fans were beginning to believe was impossible. That Nelson started ahead of the Ivorian in what seemed to be the first-team XI bar a couple of positions is telling and shows that Arteta believes in the Hale End graduate.