The NBA called a halt to all its games on March 11 to minimize the spread of the coronavirus. Ever since, there has been no definite return date for the league, which makes fans even more eager for the NBA's comeback. The Los Angeles Lakers were doing well right before the league put a pause on the season. 
The Lakers are standing on top of the Western Conference with the second-best record in the league. Under the everlasting leadership of LeBron James, the Lakers eye their 17th title in franchise history. Apart from the King, the whole roster is confident of achieving glory this season, and Danny Green is one among them. 
Green, a two-time-champion, joined the Lakers in 2019 coming off a title victory with the Toronto Raptors. The shooting guard has taken charge as a role player and is happy to contribute to the team. He recently made an appearance on ESPN's 'First Take' to discuss a variety of topics, including the possibilities of his team finishing first in the 2019-20 NBA season. 
Danny Green is confident that the Lakers can put up big performances in the playoffs
As of now, there is no official news on how the league will move forward once the season resumes. Only time will tell if we will get to see the regular season games or if the league will bypass them and move to the playoffs directly. 
When Danny Green was asked about his squad's strength, he brought out his no-doubt answer to the hosts. Green remains confident that the squad will be stronger than ever when they come back from quarantine. However, when talking about the team's depth, Green established his thoughts on how the team can succeed.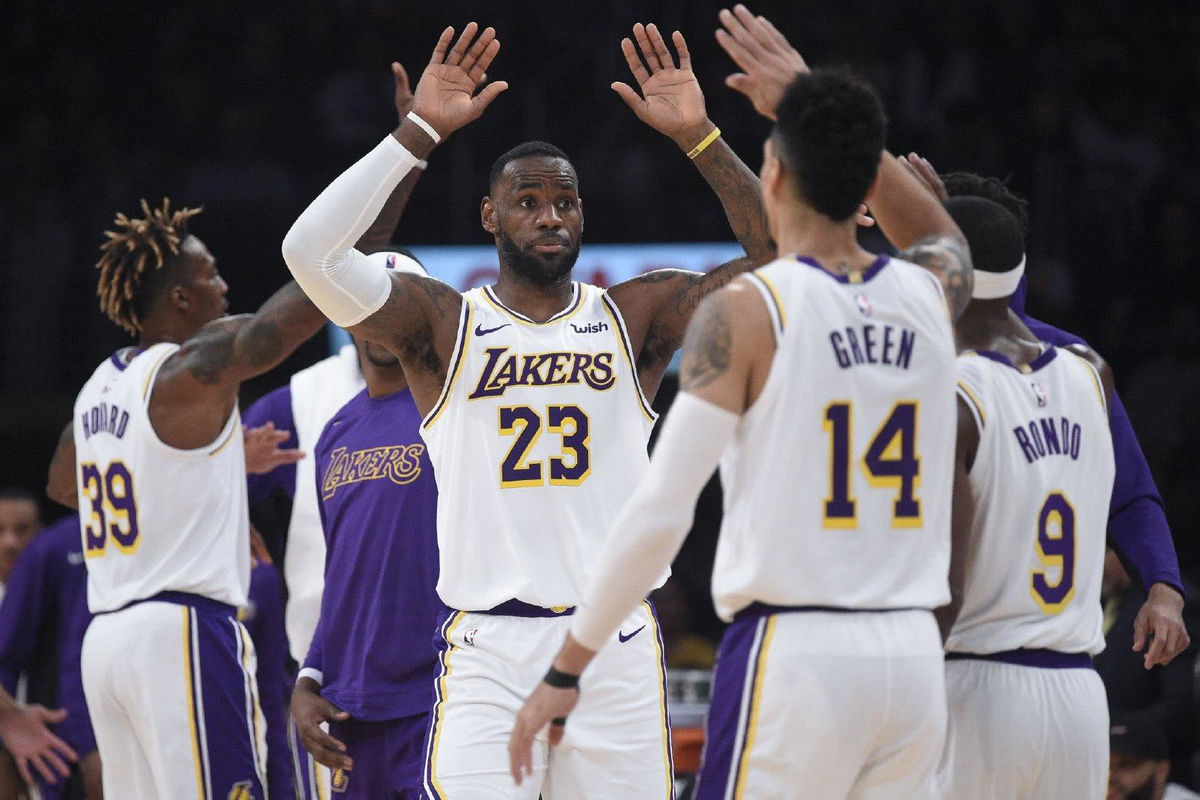 "We have a very deep team. A lot of depth. So guys like Kuz, Avery Bradley, Myself, KCP, we're going to need those four guys on the group to be able to have a good night at least one night each, throughout the playoffs."
The 6-foot-6 guard certainly made his thoughts clear. Aside from the burden shared by LeBron and Anthony Davis, the role players need to put in maximum effort on game nights to achieve the common goal set by the team. Green mentioned himself as a role player and has no hesitation in saying so.
Contributing to the team is all the matters. Doesn't matter in what way you're doing it. For Danny Green, the positive impact of role players is bound to help the team largely. If the Los Angeles Lakers are confident about winning the title this year, then it is up to the entire squad to step up and win it for the team.