Shane McMahon began working with the WWE at a tender age of 15. He has mainly been a promoter, while wrestling Superstars around. Shane returned to WWE after seven years and went on to face the Undertaker at WrestleMania 32. Now, Shane has revealed the words of the Undertaker's mother days before their match. 
The Undertaker vs Shane McMahon match was put on by Vince McMahon. Shane returned to WWE stating he wants control over RAW. Vince allowed him to get what he wants by pitching him against Taker. 
Days before the match, Shane met Undertaker's mother at dinner. After a formal hug, Taker's mother grabbed Shane with her hands and scolded him for his actions against her son.
"You know, you've always been one of my favorites. However … you hit my son right in his eye and made him bleed. You went down a couple of notches in my book.", said Taker's mother.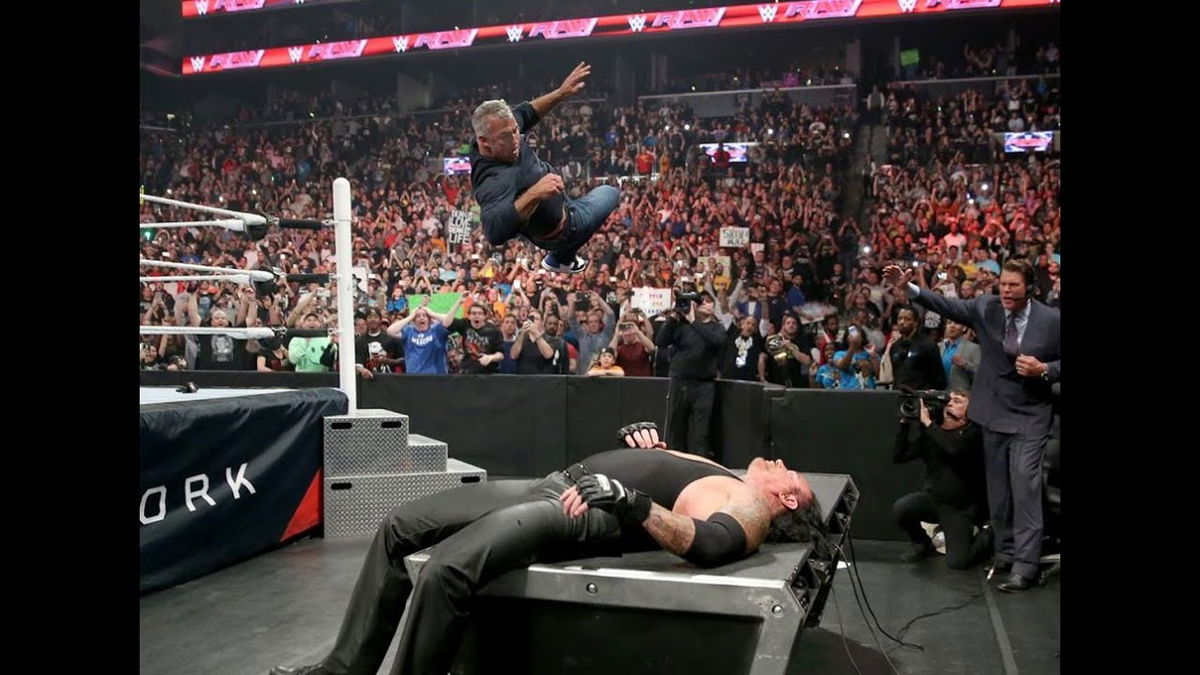 Undertaker's mother is referring to Shane's attack on RAW. Shane dropped an elbow on Taker through the announcement table. Taker had bleeding near the eye but wasn't of grave concern. Taker's mother, however, did not take it so lightly. 
What Happened to Shane McMahon?
Shane McMahon would go on to lose the match against Undertaker. He did get control over RAW alongside his sister Stephanie McMahon. He was then named storyline commissioner for SmackDown after the brand extension.
Shane then had many match-ups with other WWE superstars. He appeared in WrestleMania more times and was a primary reason behind many storylines. His interventions contributed to a lot of planning to the writers in WWE.
He last faced Kevin Owens in 2019. He lost a ladder match to Owens. WWE fired him. His profile has since been moved to the WWE alumni page. Shane could return in the future to be a part of many new storylines. As of now, he has invested his time elsewhere.