The Undertaker has achieved legendary status in the world of pro wrestling. There are many things about the Undertaker amaze us and his WrestleMania streak is certainly one of them. For years, the Undertaker fought legends of the sports at Wrestlemania and was able to overcome them all. However, the outcome did not go in favor of Undertaker when he went toe to toe with Brock Lesnar.
The WWE Universe was shocked when Brock Lesnar broke the most iconic streak in the sports entertainment and overcome the Phenom. Brock Lesnar had already made a name in WWE thanks to his glorious run over the years and a win over Undertaker at Wrestlemania just made his resume more impressive.
Brock Lesnar Was not supposed to break Undertaker's streak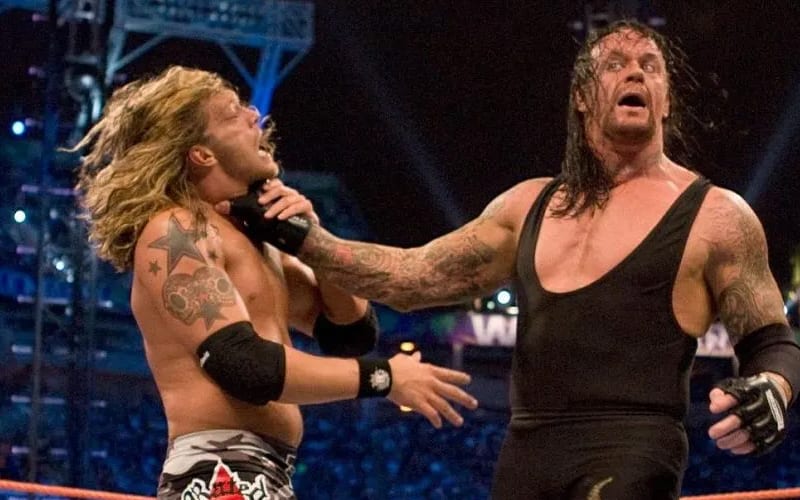 However, Brock Lesnar was the first choice of WWE to be the one to break the iconic streak. It was the rated R superstar, Edge. The Undertaker fought Edge at Wrestlemania 24. However, it was Edge who did not like the idea of ending Undertaker's streak. Michelle McCool, wife of Mark Calaway, in a recent interview with New york post stated that:
"I remember a few years prior at WrestleMania [24] versus Edge, they talked about Edge breaking the streak and it was Edge that was actually like 'That makes zero sense. I don't want to do that. Why would I do that? The fans already love him. What's it going to do for Edge?'"
She further shares her though on the Undertaker losing at Wrestlemania in the hands of Brock Lesnar:
"I don't think it needed to happen," she said. She added, "Mark [Calaway] was fine with it. People don't understand he's gonna do business. He understands that business is business."
It was not the last time the Undertaker lost at Wrestlemania as he again tasted defeat when he fought the Big Dog, Roman Reigns.