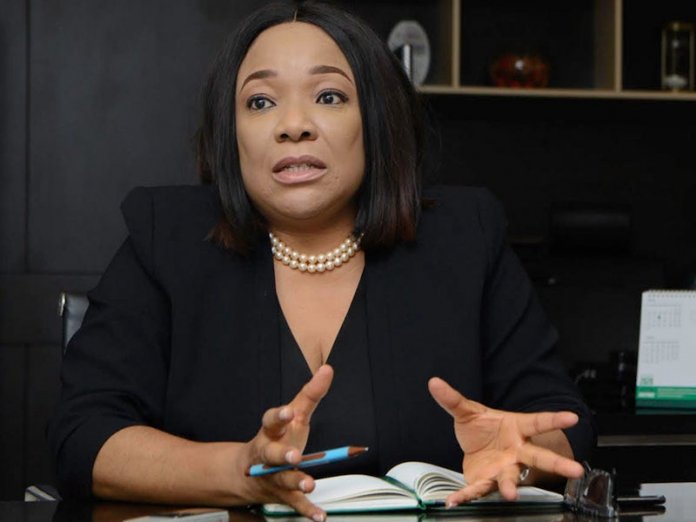 The Group Chief Executive Officer, Mandilas Group, Ola Debayo-Doherty, in this interview speaks about the journey of the company 70 years after it berthed in the Nigerian market with the provision of a wide range of products and services. Raheem Akingbolu brings the excerpts:
In a country where mortality rate is high for businesses, what are the factors that have helped the Mandilas brand to remain relevant for seven decades?
Mandilas is a legacy company and had its fair share of challenges over the years. We have been resilient in the face of market forces to continue to evolve in meeting market demands and we intend to be around for many more years.
Critical success factors for Mandilas over the years have been our commitment to Nigeria and Nigerians. A legacy we have imbibed from the humble beginnings of our founder, Mr. Mandilas. Another is the fact that we are a learning organisation. An organisation that adapts to challenges in her environment and resilient enough to be able to come out of those challenges on top. Resilience is in our DNA and that has kept us going despite micro and macro business challenges.
We have stayed true to our mission and vision statements through the years and they are the driving force for the continued longevity of the Mandilas brand. We are also mindful of our obligations to employees. Our ability to manage human resources, coupled with proper training and motivation has made this seemingly small army conquer a lot of grounds in the national marketplace.
This success is hinged on putting employees first by remunerating as at when due, irrespective of political or economic challenges. Consequently, this led to a total dedication to duty, which in turn kept Mandilas afloat during times when it should have closed shop. We are constantly reinventing ourselves by investing in the right people, process, policies, data, and technology that enables us to provide the best quality products and superior customer experiences.
We place premium value on business credibility, we live our core values, we value people, we promote good work ethics and appreciate the people who have stood by us over the years.
Having gone this far in the Nigerian market, what is your view about the market, vis-a-vis consumer behaviours?
Nigeria is a multifaceted market characterised by different consumer profiles. Trust and confidence are essential emotional factors. Customers are applying their expectations based on their best experiences in any industry to retail products and services. "Gen D" is a large and emerging behavioural segment enhancing the role of digital and social channels. Disruptors are challenging traditional elements of the service value chain to offer greater convenience, information access, and collaboration to cater to new expectations.
The effect of market polarisation means that businesses must cater to the needs and demands of varied market segments. Consumers have also become more discerning and the premium they will pay for quality and great experience has increased. This simple truth has allowed us to rethink our varied business offerings and to accept the fact that our premium products and services needs to fit into varied consumer lifestyle. As the economy continues to flourish, the purchasing power of citizens will continue to grow, and as business operators, we must find an appropriate balance for those who want value and are willingly to pay for it and the burgeoning aspirational market.
The Mandilas Group has played in various sectors of the economy; can you throw light on what attracts the group to a particular sector of the economy and when exactly did the company record its breakthrough?
It is more about the character and commitment of Mr. John Basil Mandilas to Nigeria. To many indigenous business adventurers, our founder Mr J.B. Mandilas symbolises what the entrepreneurial guts should visibly encapsulate – hope, hard work and humility. Arriving in Nigeria, he came face to face with the excitement of trading and general business. He was able to discover the yet untapped business potentials of the country. He was a corporate visionary who practically sort to plant business seeds that could blossom into financial empires on the Nigerian soil.
The fifties laid the foundation for the nation's economic emancipation and business opportunities were in abundance for the discerning. The scope was wide and the conditions favourable to play a role in nation building. It was on this bedrock that our founder Mr. John B. Mandilas built his business. He clearly perceived the possibilities of development in a developing country and together with his associates built Mandilas to a household name.
The early years of the company were trying as they were eventful. Mandilas dealt in the distribution of general goods such as textiles, building materials and produce but as the effects of the post war rehabilitation in Europe became evident, new business opportunities were appearing on the horizon for businessmen around the world. As a result of these new opportunities, Mandilas started to think of new shifts and diversification.
The shift was made in 1951 when the company decided to enter the burgeoning motor distribution trade by obtaining the agency for the British Jaguar cars. Two years later, we were appointed general importers and distributors in Nigeria for Volkswagen motor vehicles. This heralded the beginning of the great expansion of Mandilas into different sectors of the economy.
The next major landmark in the history of Mandilas occurred in 1955 when the company obtained agency for the distribution of Carrier air conditioners, the world's number one air-conditioning brand. In the early fifties, air conditioning was unknown in Nigeria and there were only one or two units in use then. Thus, Mandilas took over the representation of Carrier in Nigeria in 1955 and became pioneers of what is now a major industry in Nigeria. In 1972, a wholly owned subsidiary, Norman Industries Limited was established to manufacture room air-conditioners and split systems under Carrier licence. As a matter of fact, Norman produced the first room air-conditioner in Africa, many years before any other company could achieve the same feat
The Mandilas brand also pioneered many other business ventures in Nigeria including the Travel Business and Auto Leasing with Mandilas Travel Ltd and Mandilas Leasing, respectively. We also made vital contributions to the development of the mining industry in Nigeria through our Minco Division and the fibreglass industry with Mandilas Ventures Limited. We were also the exclusive distributors of Electrolux under Mandilas Electrogas Appliances Ltd, (MEGA) and spread our tentacles to the Research and Development sub sector with Mandilas Ventures Ltd.
I make bold to say that the driving force for investment from Mr John Basil Mandilas' s perspective was to touch every facet of life by adding value and making life and living easier for all.
Narrowing it down to the current status of Mandilas, can you give an overview of the current business portfolio of the company in Nigeria?
Our present business portfolio can be divided into two divisions, namely; Mandilas Airconditioning and Mandilas Motors.
Mandilas Aircon Division is the exclusive distributor of the Carrier range of Residential and Commercial Air-conditioners. Carrier you may recall, is the foremost brand in Air Conditioning in the world and the pioneer Air-conditioner in the Nigerian market. In 1972, a wholly owned subsidiary, Norman Industries Limited was established to manufacture room air-conditioners and split systems under Carrier licence. As a matter of fact, Norman produced the first room air-conditioner in Africa, many years before any other company could achieve the same feat. We remain the foremost provider of Airconditioning for domestic and commercial buildings with unrivalled expertise and excellence in sales and after sales service.
Our Motors offering include Car sales, both new and used cars, Fleet Management and Leasing and of course our renowned After Sales Service. Our aftersales expertise spans 7 decades and we have continued to deliver unrivalled service to all our customers across the country. Our workshops and Quick Service Centres (QSC) are manned by trained technicians with a plethora of awards from the 50s till date as a testament to our continued commitment.
In the sectors where Mandilas plays, what are the company's unique selling points?
We offer value products. We have experience. We understand the terrain. We understand the business. We are continuously evolving to meet market demands.
The franchised brands in our portfolio are global market leaders with an indisputably track record of success over the years. For example, Carrier is the pioneer air conditioner in the world and the first brand in the Nigerian market. The ruggedness, durability and innovation of Carrier products is renowned, and the brand is still the market leader globally.
Our technicians and Engineers are Carrier trained and exposed to global standards in air-conditioning engineering, sales, repairs, and maintenance. Mandilas remains the foremost provider of Airconditioning for domestic and commercial buildings with unrivalled expertise and excellence in sales and after sales service.
Mandilas Motors is the foremost automobile company in Nigeria with a 70-year history of tried and trusted expertise in automobile sales, repairs and maintenance. Our aftersales and service portfolio is trusted for personalised services backed by competent and experienced personnel. Our plethora of awards is a tribute to our consistency and reliability over the years till date.
Can you highlight how effective bilateral relationship between Nigeria and other advanced nations can boost businesses and impact the nation's economy?
Over the years, Nigeria has entered into bilateral trade deals with many nations globally, but it raises a key question of how beneficial these trade agreements have been to the Nigerian economy. Adopting an effective bilateral relationship and FDI would be a tried and tested strategy to grow our economy. USA, China, Australia are a few examples of countries that have successfully boosted their economy through this strategy.
An effective bilateral investment in our economy will among others strengthen the Small and Medium scale Enterprises as they are the primary catalyst for the growth of economic systems globally. Effective relations will strengthen our transport and logistics infrastructure, increase forex injection into our economy, build technical and human capacities, encourage transference of modern technological system, boost security and drive greater efficiency and growth of our economy.
The government must also foster an enabling environment to attract investments by establishing a transparent, broad, and effective policy framework.
What are the major challenges affecting the kind of businesses Mandilas does in Nigeria and how do you think government can address them?
As a trading conglomerate, access to funding is imperative if we are to deliver value to our esteemed stakeholders. For our AC business, it is mostly related to access to forex at prevailing bank rate and funding. Also critical to note is the issue of delayed letter of credit from financial institutions, which impacts the fulfilment of our contractual obligations.
In the 1970s, we had an assembly plant for residential air-conditioners, and we produced the first room air-conditioner in 1972. With the right policies and initiatives, the economy would also benefit from local assemblage and production. The AC market is growing, and the key drivers are expanding urban population, rising investments in sector and intensified constructions in residential and commercial industries.
The automotive policy should be reviewed and appropriately implemented to the benefit of all stakeholders. The major thrust of the NAIDP bill is targeted at encouraging local assembling/manufacturing of automobiles – creating an enabling environment for existing auto assembly plants to thrive as well as attract new investors in the sector.
The realities of our operating environment, infrastructural issues and implementation bottlenecks should be properly evaluated and fully considered in delivering a functional auto policy. We cannot overlook the impact of the importation of used cars and grey imports on new car sales. The government must find a lasting solution to this challenge and create a level playing field for new car investments in the country. The revival of associated moribund sectors such as the petrochemical and steel industries are crucial to growing a thriving auto industry in Nigeria.
Overall, stability in Government policies and appropriate implementation will be beneficial to Government and business owners.